Sophie Carter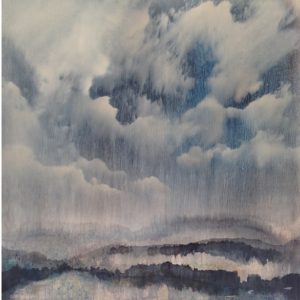 I tend to work intuitively and often from memory. Not knowing entirely where the painting will take me is partly what drives me as an artist.
A large part of my practice is about the movement of paint and how it behaves with little or no manipulation. I apply paint, allowing it to rest as it chooses. I then work into this ground adding layers of interest, occasionally washing off partially or rubbing back. Ultimately, I allow the initial layers of paint to lead me to the final outcome of the painting.
Working in my studio, I welcome the smell of linseed oil and turps. I'm comfortable in my old, paint covered clothes and bare feet, radio on. Once I've begun painting I'm in my own world. Painting is an escape for me, a retreat into my memories of the solitude and beauty of nature.