Yskynna-AAA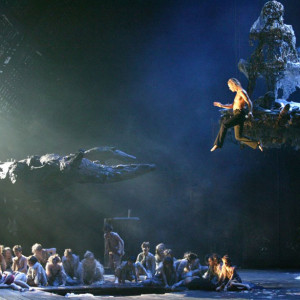 Aerial choreographer, rigger and martial arts/fight choreographer.
Yskynna-AAA is a new venture started by David Greeves, www.djgreeves.com who has worked with aerial wire performance for over 15years.
Drawing upon many years experience in choreography, training and rigging for International shows and productions, working with actors, dancers, martial artists and active people with an interest in flying work, Yskynna-AAA offers training for professionals in the dance and performance field and for the community, with an emphasis on great creative and physical experiences for all.
Our aim is to engage, enthuse and develop, creating opportunities for all and producing performance and taking it to the audience and bringing audiences to unusual settings, such as cliff faces, quarry walls and large iconic buildings across the South West.